Manufacturing
We are a specialist manufacturer of defibrillator and ECG electrodes known for our design, validation and manufacturing excellence
For more than twenty years Intelesens has been manufacturing and developing electrode products for the medical device market.
Based on high quality standards and exacting needs of our customers, we have built a team expert in achieving your goals.   Intelesens prides itself in its technical and production expertise along with being flexible to customer's requirements. Intelesens exports its products worldwide.
Intelesens operate a Quality Management System which has successfully been certified to ISO13485:2016. 
Bespoke Defibrillator Electrodes
The co-founder of Intelesens headed the effort to produce the world's first portable defibrillator and his expertise has allowed our electrodes to become instrumental within the emergency response environment. Our superior quality AED electrodes are designed and manufactured in the UK, with our experienced sales and logistics departments working with clients to ensure effective distribution of products worldwide.
We understand in emergency situations, the operator's time-critical performance will depend on the reliability and usability of their equipment. For this reason, Intelesens' custom defibrillator electrodes exclusively use high quality components combined with smart handling design to ensure the highest operator confidence and performance.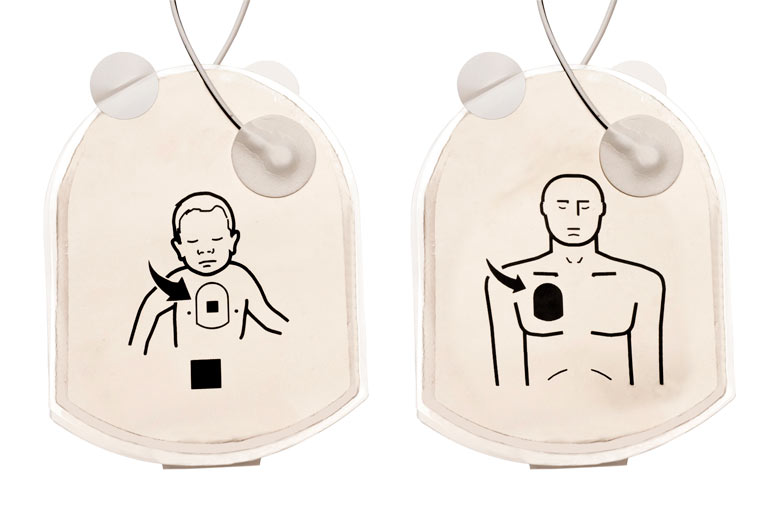 Full Electrode Range
Electrodes suitable for adults, children and aviation use

Excellent Trace Clarity
Designed for optimised and reliable signal detection

Time and Cost Efficient
With a long shelf life, replacement costs can be reduced

Smart Design
Fast and easy handling with an out-of-pouch connection
Defibrillation electrodes we manufacture, are easy to use and allow simple but specific and optimal clinical performances. Thanks to the expert combination of the product components, their enhanced adhesion properties enables improved adhesion to the patient's skin with homogenous and uniform distribution of the current on all the conductive surfaces of the pad.  
Bespoke ECG Electrodes
We specialise in customised electrode design with bespoke features – our in house experienced Product Design Team can create electrodes for innovative vital signs monitors including electrodes for 3-lead ECG use.
Our many years of expertise in ECG electrodes includes products specifically studied for emergency procedures as well as long and short term monitoring. Every model (including paediatric versions) is equipped with adhesive bio-compatible gel specially studied to grant a strong adhesive force while allowing an easy and painless removal from the skin after use, therefore significantly reducing the risk of skin irritation and providing excellent trace clarity.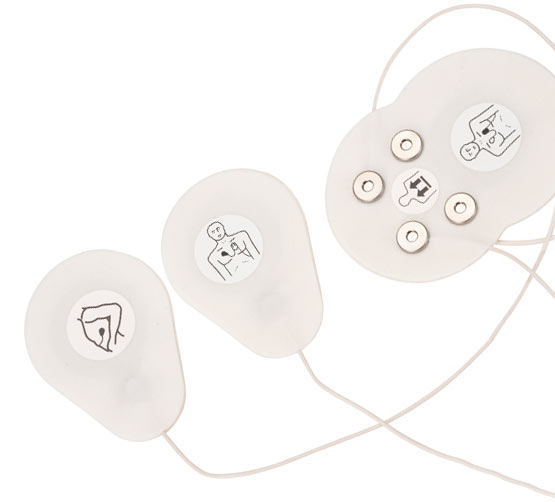 Excellent Trace Clarity
Designed to maximise signal detection and reduce motion artefact

Secure Adhesion and Patient Comfort
Minimal skin irritation to the patient when wearing and removing the electrodes

Smart Design
Special attention to design to ensure fast and easy handling

Enhanced Patient Data
In-built functionality as required to enhance patient data 
If you are interested in speaking to us and how we can be your partner in bringing your product ideas to life, contact us